1AmericaMallTM

---
Main Lobby
SPORTS & RECREATION

* * *
GOLD MEDAL SUPPLEMENTS

 Muscle Building, Weight Loss, Joint Health, Energy Production. 
Safe, Effective, Healthy and Pure. 
Used by Fitness Professionals Due to Extremely High Quality and Effectiveness. 
You'll Get Fantastic Healthy Results with Gold Medal Supplements!

* * *
EARN MONEY BROWSING THE WEB!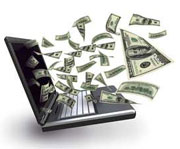 How It Works: - Register and Download The MyBrowserCash™ Software.
- Start Earning Money While You're Online!
- Get Paid Via Paypal™ or AlertPay*.
- Share The Wealth™ Referral System Makes You Money Even When You're Not Online!
* * *

Quick Cinch Replaces The Latigo
On Western Saddles With D-Rings.
With Quick Cinch You Have Leverage
To Cinch Your Girth & Your Saddle Stays Tight.
* * *

More then a vitamin store.
3000 products.
Sports Nutrition, Weider products,
Atkins, Muscletech and many more.
Check us out for all your supplemental needs.
* * *

Mark's Place Motorsports features
NASCAR 1:24 scale diecast collectibles, hats, bobbleheads,
driver bear banks and much more!
When it comes to NASCAR Mark's Place Motorsports Wins the Race!
* * *
Gotta go? Take it with you!
The Packin' Potty Portable Toilet Facility.
Great for Outdoors, Emergencies, Car Travel and HomeCare
Check out our Great Value Package Offers at: packinpotty.com
Visit other Departments
AUTOMOTIVE | ART/ANTIQUES | BOOKS | BUSINESS OPPORTUNITIES | HEALTH & FITNESS
COMPUTERS & SOFTWARE | FASHION, CLOTHES & COSMETICS | ELECTRONICS | FOOD & WINE
GIFTS | HOUSEHOLD | INTERNET RELATED | KIDS & TOYS | MISCELLANEOUS | MUSIC & ENTERTAINMENT
OFFICE SUPPLIES | PETS | PROFESSIONAL SERVICES | REAL ESTATE | SPORTS | TRAVEL | WORK FROM HOME
---
---
Store Rates | Free Sports Listings
ONLINE SINCE 1996
© Copyright - Now Intermedia, Inc. All rights reserved.
Names used throughout 1America Mall site are trademarks of their respective companies.