1AmericaMall TM

---
We are proud to present over 60 Awards We've Won
PAGE 9
---
CONGRATULATIONS!
You have just been awarded the Laslo's Web Page Design, EXCELLENCE AWARD for the year 1998.
12/09/99
---
Congratulations. I have visited your site and I think it certainly deserves an award. It is a good quality site and I hope that it fulfils all that you set out to achieve. No doubt that you will receive many awards for a site of this nature. Your site has been given the Gold Award for Outstanding Quality.
12/10/99
---
Congratulations you have won the Crazyboy's Hot site of the week award in the Commercial Page category. It was a pleasure surfing through your site! The site was also very helpful and imformative!
12/13/98
---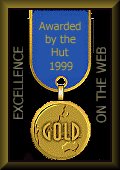 We've considered your site for one of our website awards and would like to present you our GOLD: Website Excellence Award, due mainly to the content and services that you offer at "1second.com".
~Julie (a.k.a. "LilyNBlue") Webmistress of "The ThirtyPlusCoffeeHut Hall of Fame"
12/15/98
---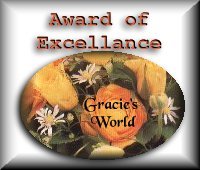 Congratulations, You have won my Award of Excellance for your website. I found your site pleasing, well-organized, easy to navigate and recoginized the hard work that you have put into it.
01/06/99
---
[ DISCLAIMER ]
---
---
ONLINE SINCE 1996
© Copyright - Now Intermedia, Inc. All rights reserved.
Names used throughout 1America Mall site are trademarks of their respective companies.